Portable Camping Grill Reviews 2020
Have you considered going camping this summer or into the rest of the year? What better way to enjoy your time with friends or family by grilling it up with some savory steaks, burgers, or even some veggies. Impress everyone on your camping trip with a brand new portable camping grill by reading our portable camping grill reviews: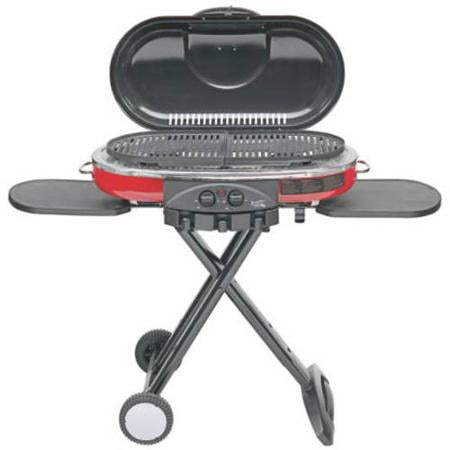 Coleman RoadTrip LXE Portable Gas Grill
The Coleman RoadTrip LXE Portable Gas Grill is great if you're looking for a lightweight easy to move grill. Since its very easy to fold with rollers on it for ease of transport. One great addition to this grill is the built in table feature that also allows the stove or range flat top setup. Overall a great choice and deserves the top rank of our portable camping grill reviews.
Napoleon TravelQ 285
This grill is perfect for easy setup, pack up, and overall has great grilling quality. This grill comes in handy for 4 to 6 people and starts fast with the auto igniter. Even though the grill cooks well and has a lot of heat control, the downside is any type of high winds will possibly make the grill go out.
Char-Broil Grill2Go X200
This infrared grill cooks at very hot temperatures, is very mobile, and sold for a very affordable price. With a handy aluminum case you can pack this bad boy up anytime anywhere. As mentioned before the grill is very hot, however when trying to cook in low heat there are some issues.
Cuisinart Grillster
This portable grill made by Cuisinart defintely has the fire power to cook within high heats and has suitbale insulation to go along with it. It's known for its fuel efficiency and ability to block high winds. The only downside is the small cooking area and once again lack of control over low heat.
Weber Go-Anywhere Charcoal
If you are one of those outdoor grillers who believe in coal or wood burning grills, then this is definitely your choice. Weber has this portable grill sold at a very affordable rate and you won't have to worry about high winds blowing out your grill! This grill is well insulated since it made out of cast iron but can be too big when compared to other grills and takes up too much space. Without the proper gloves its not recommended to adjust the vents. If you are all about grilling on coals or wood chips for that special taste, then match it up with a very special price by buying this grill.
After reading our portable camping grill reviews, your portable grilling horizons have expanded to 2020 vision. Having a portable grill can turn any camping or outdoors trip into a tasty one. With all the Pros and Cons listed from the top 5 grills nobody should be confused when trying to make the best choice for their personal grilling needs.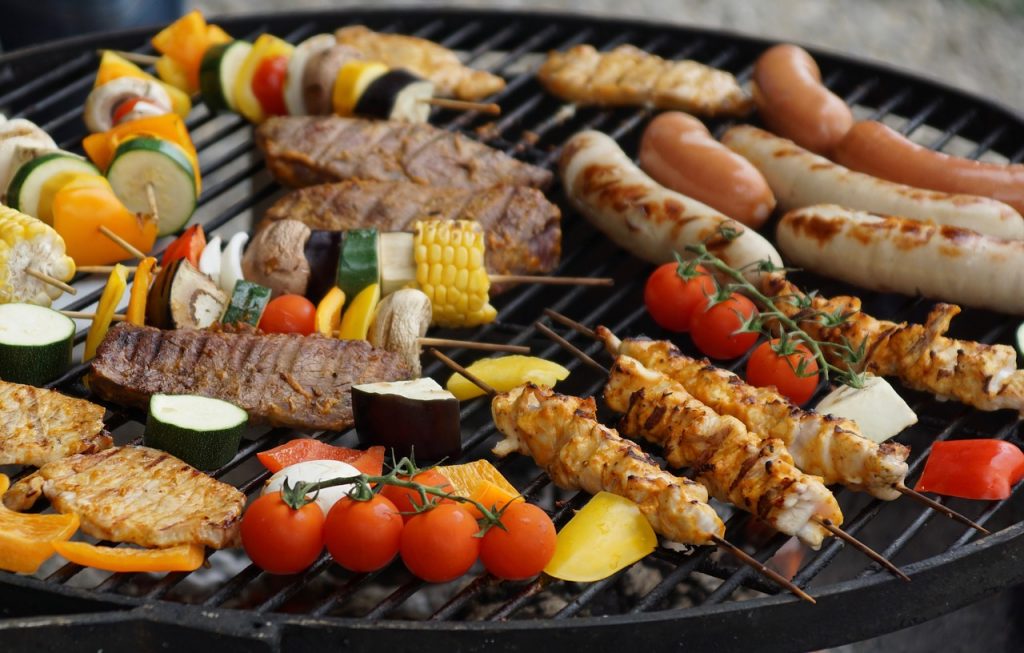 Who's Our Winner For This Portable Camping Grill Reviews 2020?
Overall this was a very hard choice when comparing all these amazing grills, however there must be a few winners out of our portable camping grill reviews. The Coleman RoadTrip LXE Portable Gas Grill was our top choice for the portable grills because of the quality. There are virtually very little, or no flaws at all except maybe a better price. If we were to choose the best for its price we'd have to go with the Char-Broil Grill2Go X200.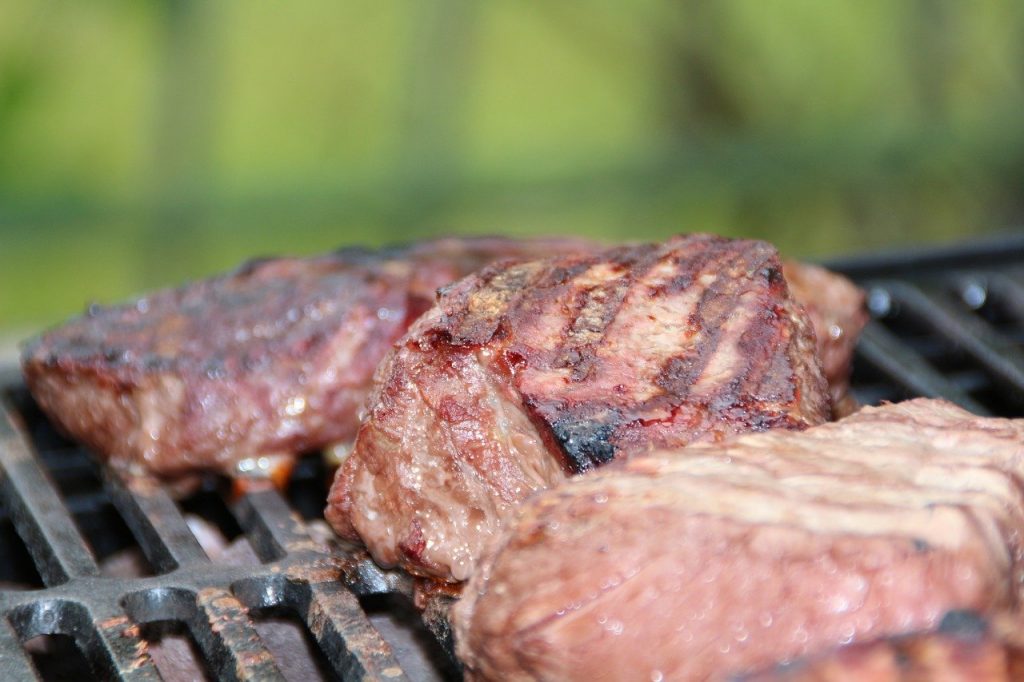 Which Has The Best Overall Quality?
If you are only interested in the top quality for portable grills then consider the Coleman RoadTrip LXE Portable Gas Grill. It has the versatility and compact features many would expect from a portable grill. The entire point of a portable grill is to have features that make it portable, so this was definitely the best choice for quality cooking and mobility without having to take the price as a factor.
Q & A
Why should I buy a portable grill in the first place?
A) It doesn't make sense to hike your grill at home towards your journeys. Take advantage of these portable grills cooking quality and affordable price when compared to conventional grills.
Should I Really Pay More For Something Better?
A) Honestly the bigger question is do you care about the flavor or method used to fire up the grill? If its about flavor and the price then consider the Weber Go-Anywhere Charcoal since you can use various types of coals or wood chips to enhance the flavor. If you are not concerned about the price but rather efficiency then go with the the Coleman RoadTrip LXE Portable Gas Grill.
How does our portable camping grill reviews benefit the buyers?
A) Our reviews help potential buyers know the benefits of each while stating the issues mentioned by various owners. This will help save time and money from any returns if for any reason you are not satisfied with your portable grill purchase.