Summer is here, and what better way is there to enjoy it besides having a killer backyard BBQ. With the current restrictions on restaurants due to lock downs the best choice has been becoming your own restaurant at home. Your friends and family will be amazed at all the new high tech best grilling gadgets that have arrived on the market for people who enjoy their BBQ's during the summertime.
We will review which best grilling gadgets for a backyard BBQ you should be on the look out for:
Grillbot
Tired of having to cleanup after every BBQ? No need to worry because Grillbot has you covered. Once you are finished cooking the Grillbot will actually clean the grill all by itself! Its powered by 3 motors that give the control over each of the brushes while working its away across the grill. Once the Grillbot is finished it will alarm the user. A great ally for any true BBQ connoisseur.
Weber iGrill Mini
This cool gadget will actually alarm you via cell phone app once your meat has reached the set cooking temperature. This helps solve the issue of having to cut the meat only to check for raw meat on the grill. Instead, it comes with a 150 ft range thermometer that will take the temperature of the meat while you can sit back and relax while enjoying a cold one with friends. Find out how much you can get it for at Amazon.
Cooper Cooler Rapid Beverage Chiller
Don't let the hot scorching sun of summer keep your beer or drinks warm. Instead use this rapid beverage chiller to ensure your guests drinks are cooled within minutes. It cools 40 times faster than the average refrigerator or cooler appliance and best of all it's price is a steal at the world's leader market place Amazon. If you live in a very hot area this will definite come into play.
Looftlighter
Light your grill with this BBQ wand that is excellent for wood, charcoal, briquettes, and most burning materials used for BBQ's. Do away with the use of fossil fuels contaminating your food simply to get the fire started. This cool gadget uses heated air via an electric outlet and gets the job done in about 60 seconds. Also has a 9 ft cord for ease of use.
Meater+
This is another gadget used to detect the heat within the meals you are trying to cook. The perk of this gagdet is that its completely wireless and also notifies the BBQ'er when the cooking temperature has been reach via cell phone app. If you aren't a fan of wires on your BBQ, then consider the Meater+.
Anova Precision Cooker
Get a head start on the BBQ by using an immersion circulator, which heats water while holding the precise temperature set. Most use this method to get the extra juiciness and avoid overcooking the meat or vegetables. If you like to keep it juicy, this is the best way to get started.
Traeger Ironwood 650
Connect your phone to your grill with this more affordable digital grills by Traeger. Besides cooking the best steaks, carne asada, seafood, chicken, and other various types of food. By synchronizing your phone to your grill you can control the temperature of the grill to utilize all the settings available.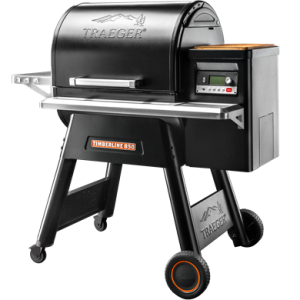 Traeger Grill TF88PZBO
If you want the best for 2020, here it is. This is Traegers top of the line version that is specialized for wood fired grilling. By using hardwood pallets the grill uses a fan to allow a better way to smoke or BBQ food. Just like its affordable version, it connects to your phone but also can connect via WiFi for online access to various custom temperature types. BBQ in luxury while having maximum programmable control over cooking temperatures, timers, and the various cooking resources available from the Traeger online WiFi connection. If money isn't an obstacle, but rather the best quality BBQ experience is your aim, then consider this as #1 and look no further get the top quality at the lowest possible price with free shipping from Amazon.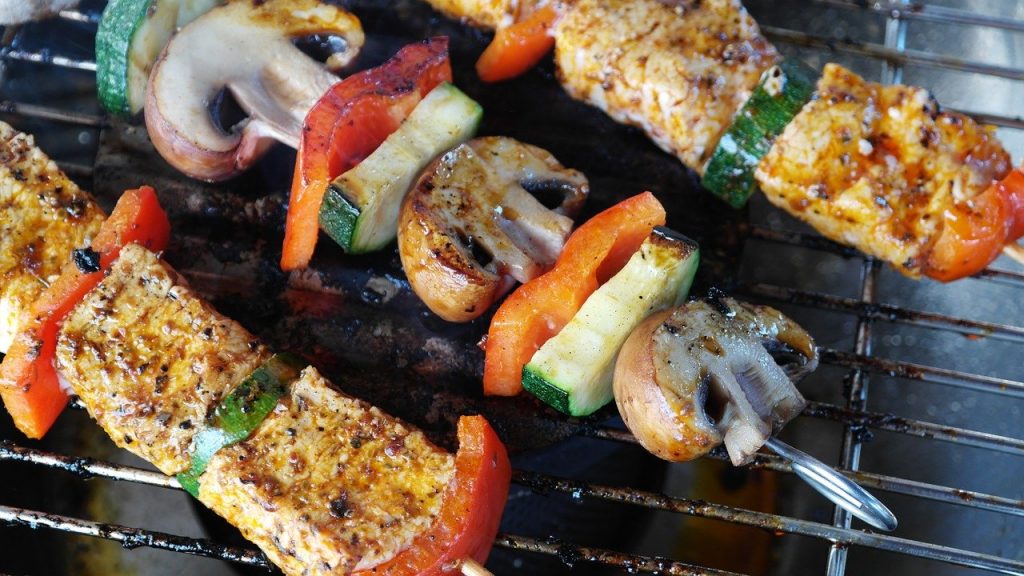 After reading this review I am more than certain you have a better understanding of the future of grilling. The old ways we knew of grilling is now evolving into a WiFi connected cell phone controlled way of BBQ'ing. Many will still admire the nostalgia of the original way of cooking, while other will see the benefits and accuracy of digital BBQ methods.
So Who Do We Think Has The Best Grilling Gadgets For A Backyard BBQ?
As dedicated BBQ enthusiasts, we would have to say it all depends on your budget when seeking the best grilling gadgets. If you have a grill you already own and would rather use the external methods of digital BBQ'ing then the small gadgets are the way to go. The main focus is being able to have control and alarms over your BBQ cooking experience. Many true BBQ pro's have their own ways of making a killer meal, so to let go of their old cherished grills would be tough. This is why the gadgets have an advantage because they can be used on any grill.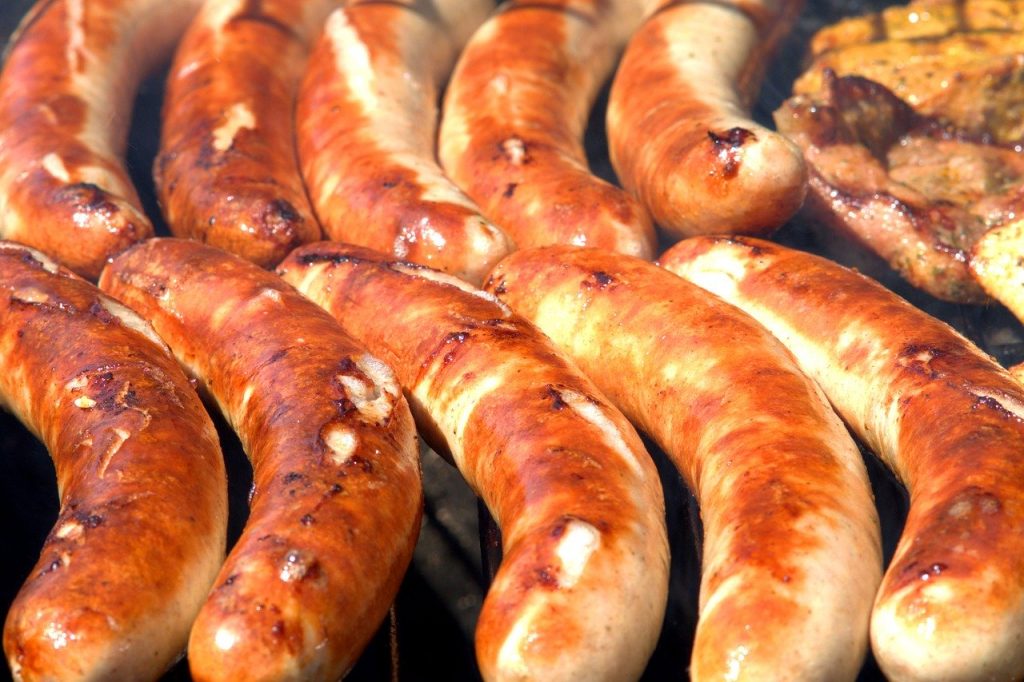 Money Is Not An Option… Only The Quality
However, if you have money to burn or simply focused on having the best quality BBQ experience, then consider the Traeger experience. Both grills mentioned have all the external BBQ technology built into the grill and offer more of a digital experience. If you are looking to replace an old grill instead of scrubbing the life out of your old one, then why not just upgrade all together? Once again this is 2020 and we should be experiencing the technology and convenience that comes with it.
Q & A
Why should I upgrade from my old grill or BBQ methods?
A) Do you continue to drive your old car for the rest of your life? Then why should you do the same with your grill? Just like any other form of technology, ease of use, precision, and convenience are the main reasons why anyone would upgrade from obsolete grills.
Should I trust the technology over my own judgement when grilling?
A) No matter what type of grill or BBQ'ing method, your judgement is needed. These devices can only guide you prevent over cooking, however there are certain high end gadgets and BBQ's that will turn off the grill for you once the cooking time or temperature is met.
How does this benefit the professional BBQ restaurants?
A) There are many benefits to using 2020 BBQ technology within the food industry. Some benefits include faster cooking times, less cleanup, ease of use, and ensuring all food is cooked within healthy cooking temperatures.